Hydrological processes, carbon fluxes and peatland gullies
Dr Richard Grayson (SoG), Prof. Joseph Holden (SoG), Dr Antony Blundell (SoG)
Contact email:
r.grayson@leeds.ac.uk
Gullies are a common feature in many sloping peatland environments. While gullying occurs naturally as a result of surface erosion and pipe collapse severe gully erosion can occur where past management or pollution has led to damage to vegetation cover. In such instances gullying can result in significant loss of peat, primarily as particulate organic carbon (POC), over relatively short timescales.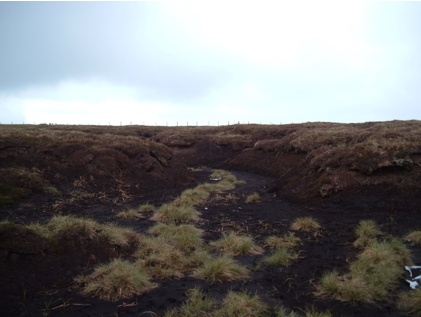 Fig 1. Eroding peatland gullies in North Pennines AONB
Given the role of peatlands in supporting a wide range of ecosystem services significant efforts have been made to attempt to 'restore' degraded peatlands, with the ultimate aim of improving the functioning of peatlands through repairing some of the damage that has occurred and raising the water table. Reprofiling of gully sides and installing shallow dams has frequently been used as a restoration method. However, there is very little data on how gullies and gully restoration impacts hydrological processes within the peat system (Parry et al., 2014).
While it is known that POC losses from gullied systems, and peatlands more widely, can be very high the method for determining POC concentrations in stream samples analysed in the laboratory is both time consuming and open to error, with the method being adapted from a method originally designed for mineral soils. Likewise despite recent advances in the in-situ measurement of other aquatic carbon fractions (DOC, CO2) little attention has focussed on in-situ measurements of POC.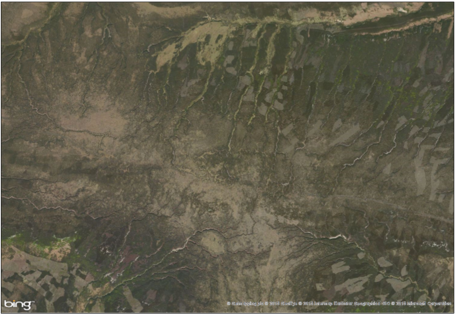 Fig 2: Extensive peatland gullying with the Peak District
Objectives
In this field-based project, you will work with leading peatlands scientists to tackle the research gaps identified above to help improve our understanding of gully impacts on hydrology and carbon release and sequestration.
In particular, according to your particular research interests, the studentship could involve
Undertaking field experiments to examine the impacts of gully reprofiling and blocking, and any subsequent change in vegetation covers, on the surrounding water table as well as flow through the gullies
Developing a methodology for in-situ measurement of POC and DOC fluxes using a combination of turbidity probes and UV-Vis spectrophotometry
Conducting lab based experiments to improve the accuracy of POC measurements through the use of a TOC analyser
Carrying out modelling to understand the wider impacts of gully blocking on peatland hydrology and carbon release and sequestration, including any impacts resulting from future management and climate change
Potential for high impact outcome
This project builds on the significant body of peatland research being undertaken within the River Basins Processes and Management research cluster within the School of Geography. The research topic has immediate policy-relevant findings, and we therefore anticipate the project generating several papers with at least one being suitable for submission to a high impact journal
Training
The student will work under the supervision of Dr. Richard Grayson, Prof. Joseph Holden and Dr Antony Blundell within the River Basins Processes and Management research cluster within the School of Geography. The successful PhD student will receive relevant training in both field and laboratory measurements from their supervisors as well as other members of staff and postgraduates. In addition wider training will be provided via the extensive range of training workshops and opportunities available at the University of Leeds http://www.leeds.ac.uk/rtd/ http://www.emeskillstraining.leeds.ac.uk/.
References
Parry LE; Holden J; Chapman PJ (2014) Restoration of blanket peatlands, Journal of Environmental Management, 133, pp.193-205. doi: 10.1016/j.jenvman.2013.11.033
Reed MS; Hubacek K; Bonn A; Burt TP; Holden J; Stringer LC; Beharry-Borg N; Buckmaster S; Chapman D; Chapman PJ; Clay GD; Cornell SJ; Dougill AJ; Evely AC; Fraser EDG; Jin N; Irvine BJ; Kirkby MJ; Kunin WE; Prell C; Quinn CH; Slee B; Stagl S; Termansen M; (2013) Anticipating and managing future trade-offs and complementarities between ecosystem services, Ecology and Society, 18, . doi: 10.5751/ES-04924-180105
Grayson R; Holden J (2012) Continuous measurement of spectrophotometric absorbance in peatland streamwater in northern England: Implications for understanding fluvial carbon fluxes, Hydrological Processes, 26, pp.27-39. doi: 10.1002/hyp.8106
Grayson R; Holden J; Jones RR; Carle JA; Lloyd AR (2012) Improving particulate carbon loss estimates in eroding peatlands through the use of terrestrial laser scanning, Geomorphology, . doi: 10.1016/j.geomorph.2012.08.015
Reed MS; Buenemann M; Atlhopheng J; Akhtar-Schuster M; Bachmann F; Bastin G; Bigas H; Chanda R; Dougill AJ; Essahli W; Evely AC; Fleskens L; Geeson N; Glass JH; Hessel R; Holden J; Ioris AAR; Kruger B; Liniger HP; Mphinyane W; Nainggolan D; Perkins J; Ray (2011) Cross-scale monitoring and assessment of land degradation and sustainable land management: A methodological framework for knowledge management, Land Degradation and Development, 22, pp.261-271. doi: 10.1002/ldr.1087
Wilson L; Wilson J; Holden J; Johnstone I; Armstrong A; Morris M (2011) The impact of drain blocking on an upland blanket bog during storm and drought events, and the importance of sampling-scale, Journal of Hydrology, 404, pp.198-208. doi: 10.1016/j.jhydrol.2011.04.030
Ballard CE; McIntyre N; Wheater HS; Holden J; Wallage ZE (2011) Hydrological modelling of drained blanket peatland, Journal of Hydrology, 407, pp.81-93. doi: 10.1016/j.jhydrol.2011.07.005
Armstrong A; Holden J; Kay P; Francis B; Foulger M; Gledhill S; McDonald AT; Walker A (2010) The impact of peatland drain-blocking on dissolved organic carbon loss and discolouration of water; results from a national survey, Journal of Hydrology, 381, pp.112-120. doi: 10.1016/j.jhydrol.2009.11.031
Related undergraduate subjects:
Ecology
Environmental science
Geography